8 slimming products in autumn
Autumn is filled to the brim with the best that nature has to offer: Pumpkins, quinces, mushrooms and the like ensure a colorful variety on the plate. In addition, they score with lots of vitamins, minerals and fiber and are low in fat and calories! That means you can enjoy the variety of autumn to the fullest and do something for your well-being weight: Health Bas reveals the 8 best slimming agents in autumn!
Check our Video related to slimming products.
Apple
With 97 kilocalories, a good portion of potassium and large amounts of vitamin C, the apple is a perfect snack for between meals and strengthens the immune system. The contained fiber pectin keeps you full for a long time and at the same time prevents hunger pangs – a super slimming product in autumn, which has been in high season since September and is freshly picked from the trees.
If you like it a little sweeter, you can process the pomaceous fruit into a fragrant apple cake made from loose yeast dough. This provides only about 186 kilocalories per piece and is therefore a relatively light snack. For comparison: an apple cake made from batter has around 321 kilocalories per piece of cake – apple strudel 327 kilocalories.
Lamb's lettuce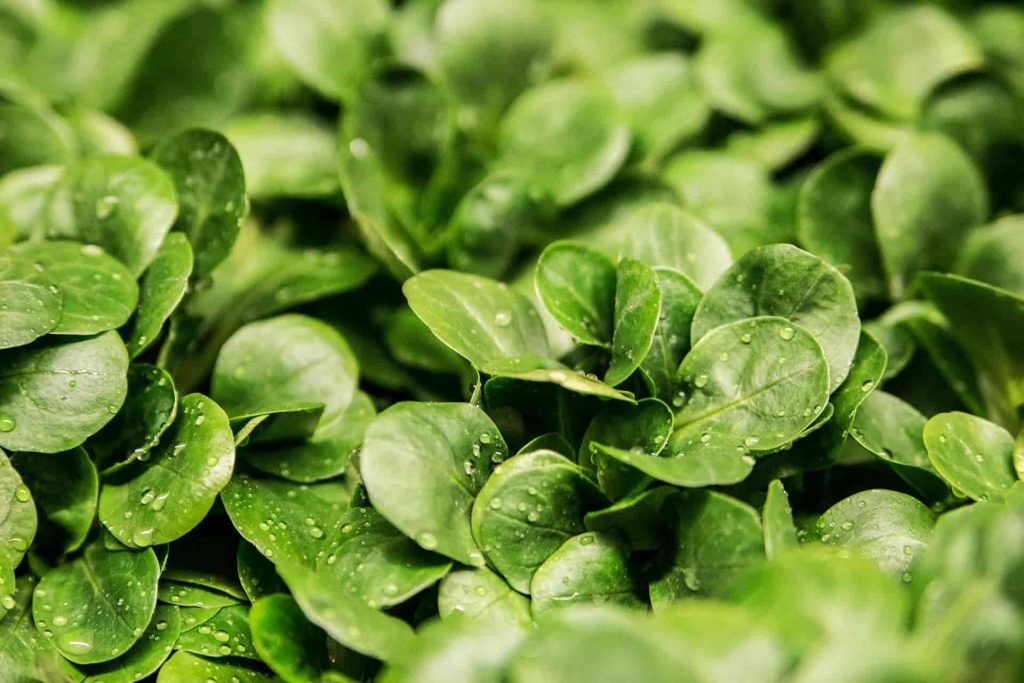 Another slimming product in autumn is the lamb's lettuce. In addition to the undisputed leader parsley, lamb's lettuce has the second highest iron content of all vegetables and herbs! Therefore, vegetarians and vegans in particular should write it on their shopping list. In addition, the small leaves are low in calories and fat and rich in provitamin A, which has a positive effect on eye health and improves the complexion.
Freshly prepared as a salad, the nutty-tart slimming product simply tastes best and hardly burdens the calorie account! Caution: With a high-calorie dressing this advantage is negated again. Try lamb's lettuce with baked salsify – simply delicious! In addition, this combination provides the cell protection trio ACE and calcium, which is important for wound healing.
Quinces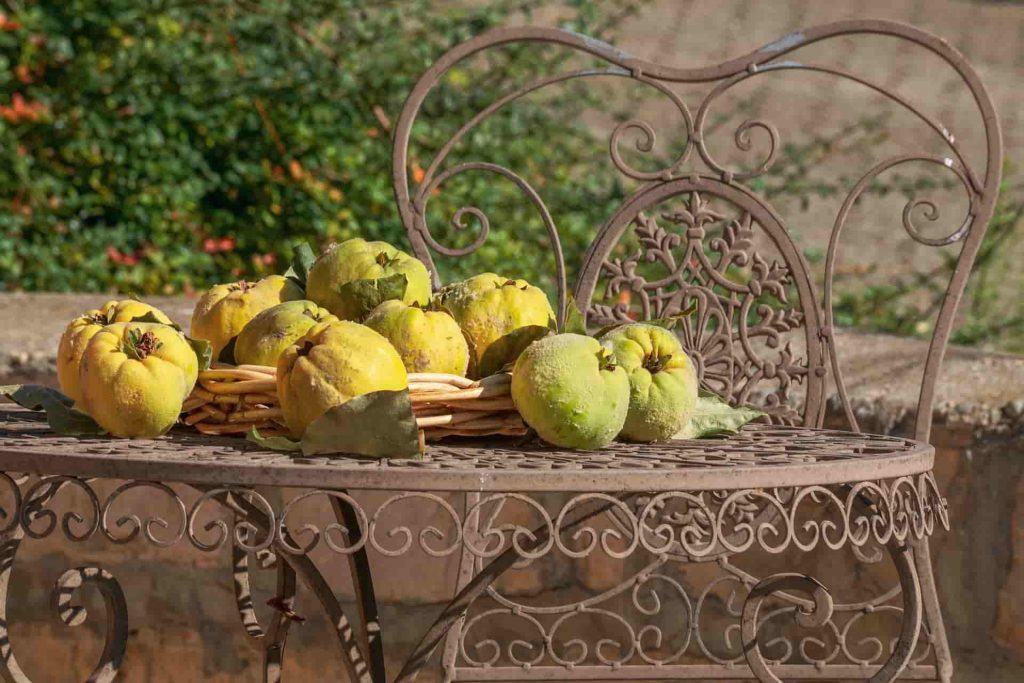 It seems like quinces have been forgotten for a long time and can now celebrate their "comeback". The slimming product in autumn has only 31 kilocalories per piece and is particularly good for the health of the stomach and intestines due to the high content of tannins and fiber. If you want to enjoy the intensely lemony aroma of quinces, you have to be quick: their harvest time is over by the beginning of November.
If both apple and pear quinces are discovered at the weekly market, the latter should be used as their pulp is softer. Instead of quince jelly, the fruit can also be used to prepare delicious quince slices. These are a healthy snack for between meals and only provide 108 calories per piece! As food for the nerves and practical to take away, the sandwiches make a great contribution to a balanced diet.
Beetroot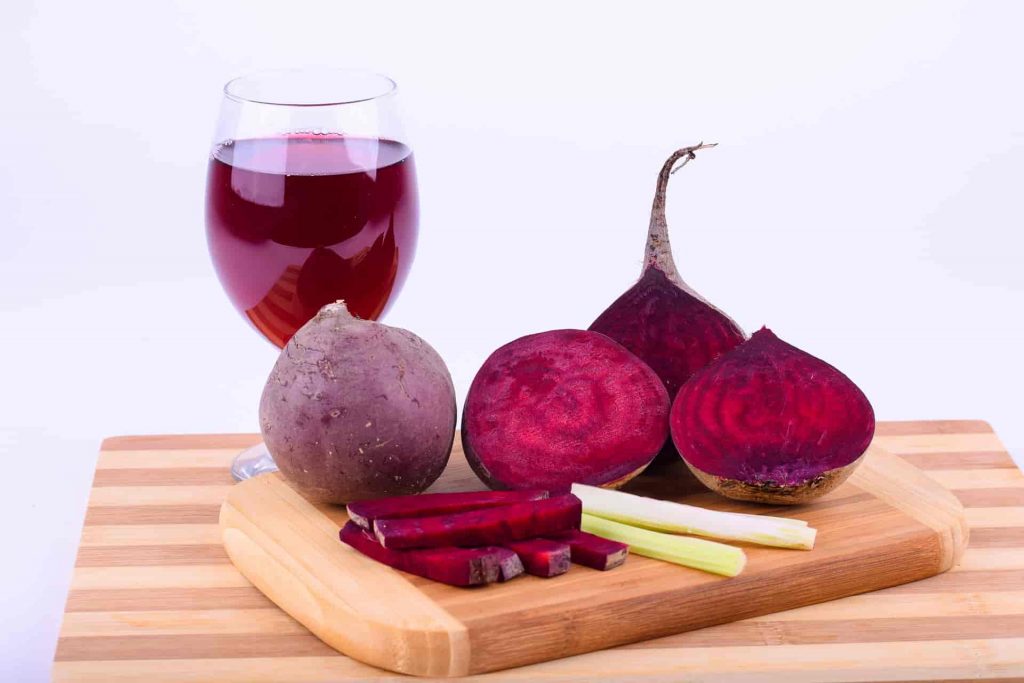 This dark red slimming product in autumn provides only about 52 kilocalories per piece and no fat: the beetroot! Known as an inexpensive and healthy autumn and winter vegetable, the beet provides fiber, protein, vitamin C and potassium. Prepared as a carpaccio or soup, it is the perfect ingredient for a vitamin-rich and low-calorie dish.
The classic among the beetroot soups is borscht. The Russian cabbage soup only gets its great color and typical taste by adding the pink turnip. In this recipe you will find out how to prepare the dish in a particularly smart way while consuming just under 300 kilocalories per soup plate:
Pumpkin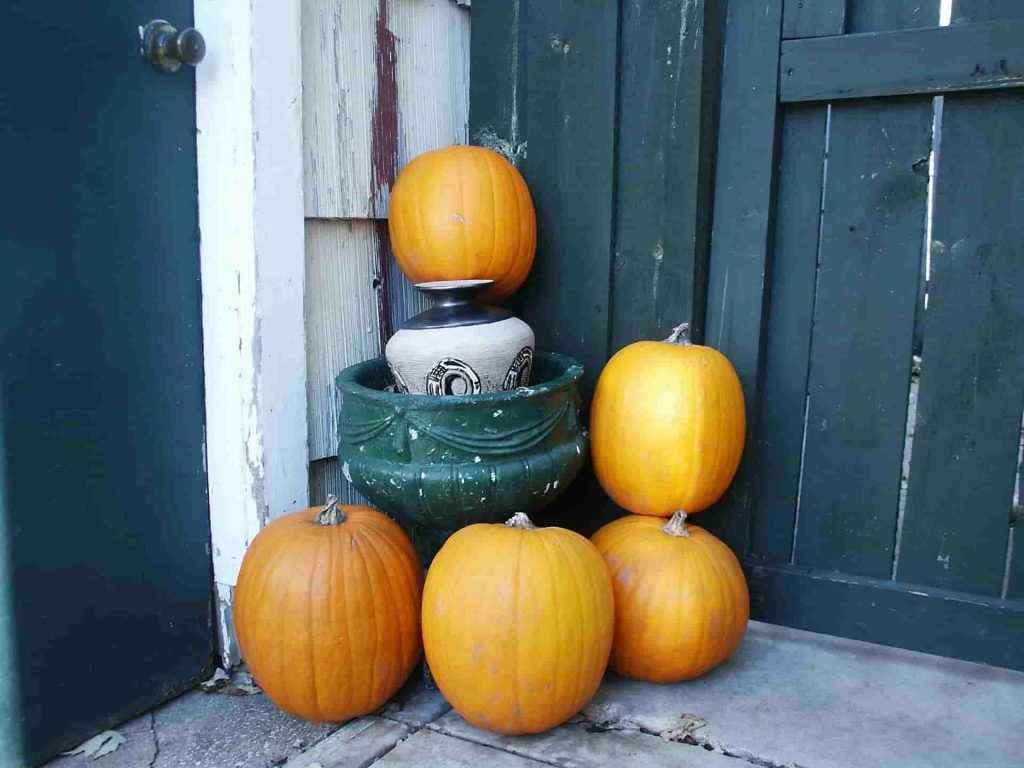 Oven wedges, soup, pesto, curry & Co. – the selection of recipes for preparing pumpkin is just as varied. It is considered to be a slimming product in autumn, as it contains only 50 kilocalories per piece (200 grams) and, due to its digestibility, is great as a light food or for the preparation of children's meals. In addition, the orange giant is rich in potassium, iron, phosphorus and calcium – if we do something good for the mineral account.
Pear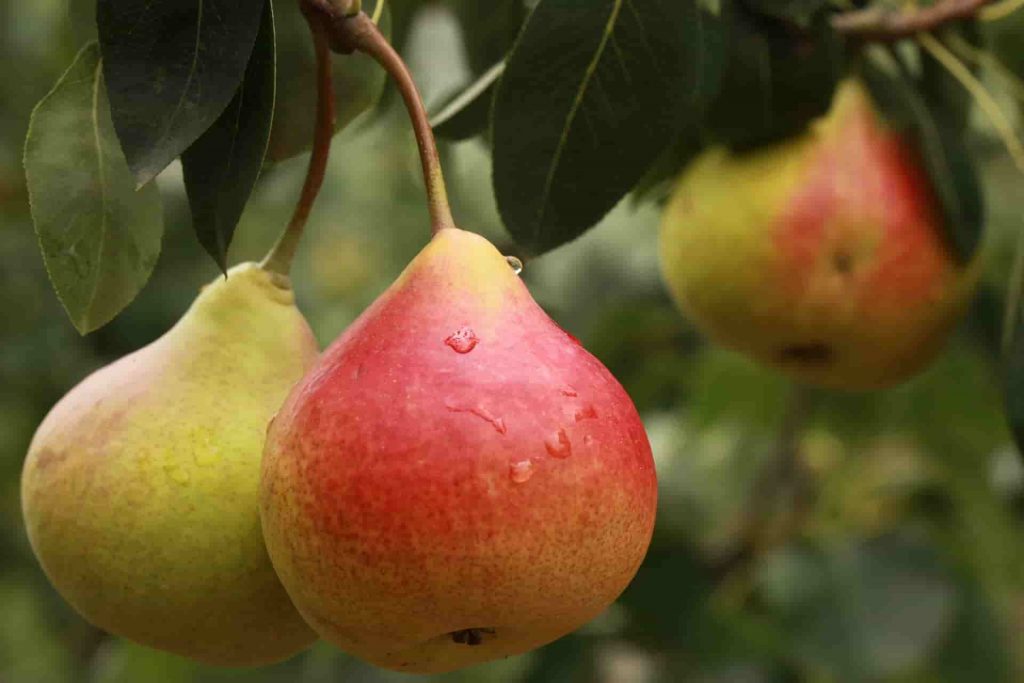 Pears are also one of the autumn slimming products. The delicious pome fruit doesn't even contain half a gram of fat per 100 grams of pear! They are also rich in filling fiber and potassium and are considered easy to digest and stomach-friendly fruit. For pears that are to be eaten raw or in a fruit salad, table pears are best – especially ripe ones.
Pears also give hearty dishes a great aroma! The dish pears, beans and bacon is particularly popular . If it is prepared in the smart version, only a mere 239 kilocalories per serving load on the plate – a real slimming product in autumn !
Mushrooms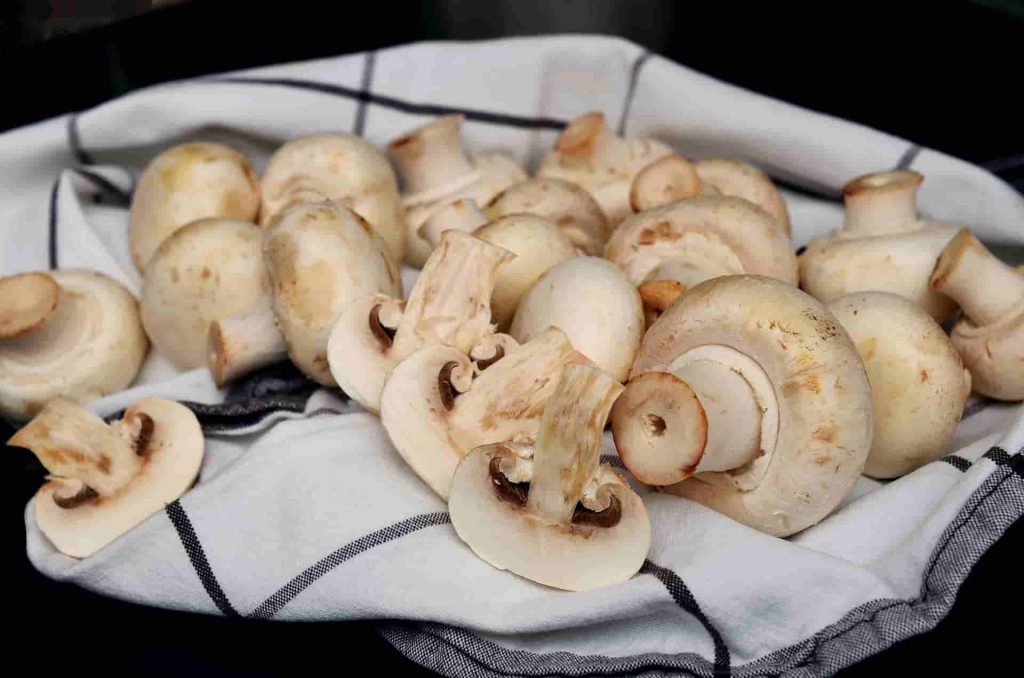 These small and mystical forest dwellers are a culinary delight on your plate: mushrooms ! Especially in autumn, they are used to make all sorts of delicious things such as ragout, omelette or pan-fried dishes. If you do without an overly greasy and high-calorie sauce, these creations are a really easy affair, because mushrooms are naturally extremely low in calories and carbohydrates and free of fat.
The slimming products in autumn contain lots of vegetable protein, B vitamins and minerals. They also have provitamin D, which is converted into vitamin D in the body and is particularly important for storing calcium phosphorus and protecting against osteoporosis.
Cabbage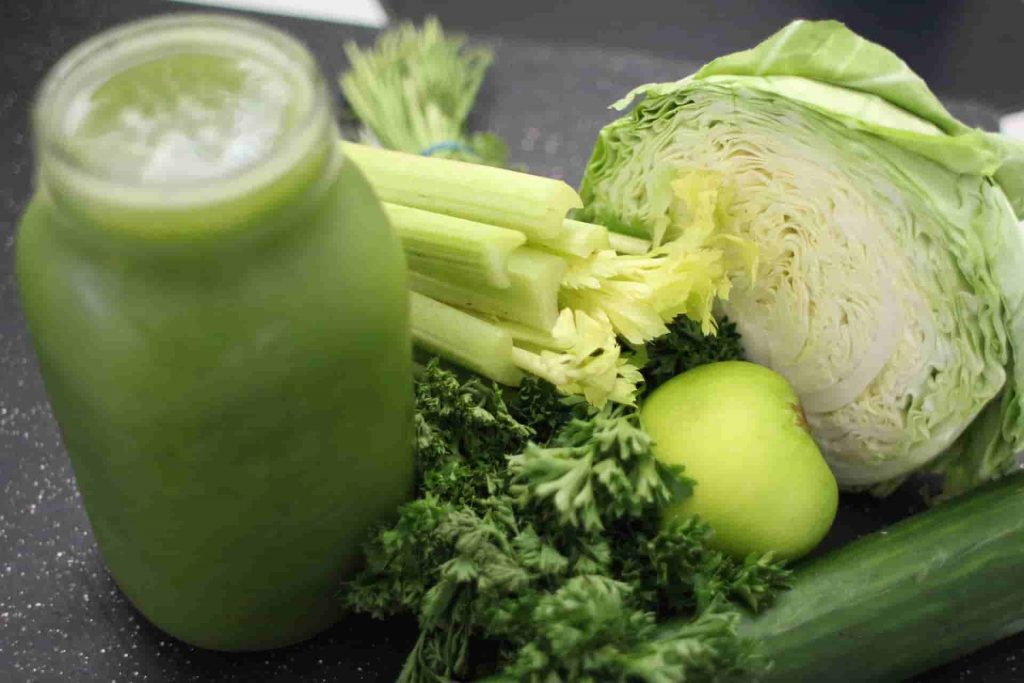 Pointed cabbage is considered to be the secret king of cabbage varieties: Its crisp, tender leaves taste slightly sweet and nutty with a subtle cabbage aroma. In addition to its fine taste and its easy digestibility, the pointed cabbage scores with its inner values, because 100 grams contain only around 20 kilocalories and hardly any fat – if you are really hungry, you can get plenty of it with this slimming device in autumn !
A culinary highlight on the dining table and a practical way of saving calories with the side dish are the smart mashed potatoes with pointed cabbage and horseradish: They are vegetarian, low in fat and rich in fiber, vitamins and minerals. Secondary plant substances such as the glucosinolates in pointed cabbage and horseradish protect the cells and also strengthen the immune system.