9 surprising things you can also do with petroleum jelly
Who does not have a jar of Vaseline in the bathroom cabinet? Chances are that you mainly use the emulsion as a lip balm and for dry spots, but you can get a lot more out of this handy remedy.
For example, have you ever thought of using petroleum jelly as …
1. Remedy for hay fever
By smearing some petroleum jelly around your eyes and nose, you ensure that pollen is partially collected. And that's great if you suffer from hay fever. It is important to rinse your nose with salt water to keep things really pollen free.
2. Highlighter
A little petroleum jelly can give your skin a natural glow. Smear a little on your cheekbones and under your eyebrows; this way you accentuate your cheekbones and light up your face.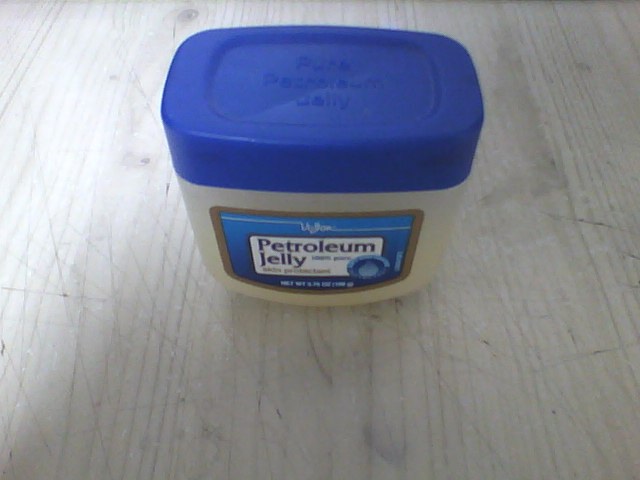 3. Eyebrow gel
Vaseline keeps your eyebrow hairs in place. The shine also makes your hair look slightly darker, which will make your eyebrows stand out even better.
4. Remedy for staining hair dye
When dyeing your hair, some spills are sometimes spilled on your forehead or neck. Fortunately, you can prevent this with petroleum jelly. Before applying the hair dye, first spread a little Vaseline on your skin near the hairline. Then it is okay that you shoot out with your paintbrush; you easily wipe away the spots.
5. Remedy for staining nail polish
The same trick also applies to nail polish. Coat the skin around your nails with petroleum jelly. If you now slip with your nail polish, the smudges will be removed in no time. This way you always have a perfect, sleek manicure.
6. Shoe polish
Because petroleum jelly is fat, you can also use it well to give leather shoes (or bags) a boost. Put some petroleum jelly on a cloth and spread it over your shoes. They will not only shine, but also become smoother.
7. Anti-rust agent
Petroleum jelly protects against moisture. If you rub your razor blades with a layer of petroleum jelly, they will rust less quickly. This way you can use them longer.
8. Soothing for burned skin
Prevent sunburned skin by using a good sunscreen. If you do get sunburnt, petroleum jelly soothes the pain and tightness of the skin. Apply a thick layer on the burned body parts and you will feel it 'burn' less. Your burnt skin will also shed less quickly.
9. Remedy for blisters
By smearing petroleum jelly on the sensitive areas of your foot, such as your heels and toes, you protect the skin from abrasion. And so you prevent blisters again