Budget beauty: you can do all this with coconut oil
Do you already have a jar of cold-pressed coconut oil at home? From hydrated skin to shiny locks, coconut oil is a wonderful budget beauty product. What exactly can you do with it?
Hair splendor with Coconut oil
The upcoming winter temperatures require extra care for your hair. The dry air from the heating gives your locks a lot to endure, so they could use a little extra. Do you suffer from dry hair or split ends? Then use the coconut oil as a hydrating hair mask. Spread the oil on wet hair and knead it especially in the ends. Leave it on overnight (wrap a towel around the hair before going to sleep) and wake up to baby soft hair.
Sun care with Coconut oil
We know how important it is to protect yourself from the sun. Use coconut oil as a sunscreen and after sun! Coconut oil has been used for centuries as a sunscreen by Pacific islanders and blocks about 20 percent of UV rays. But with the current sun power, we especially recommend it as ultimate care during (and after) sunbathing. So spread a high factor over it!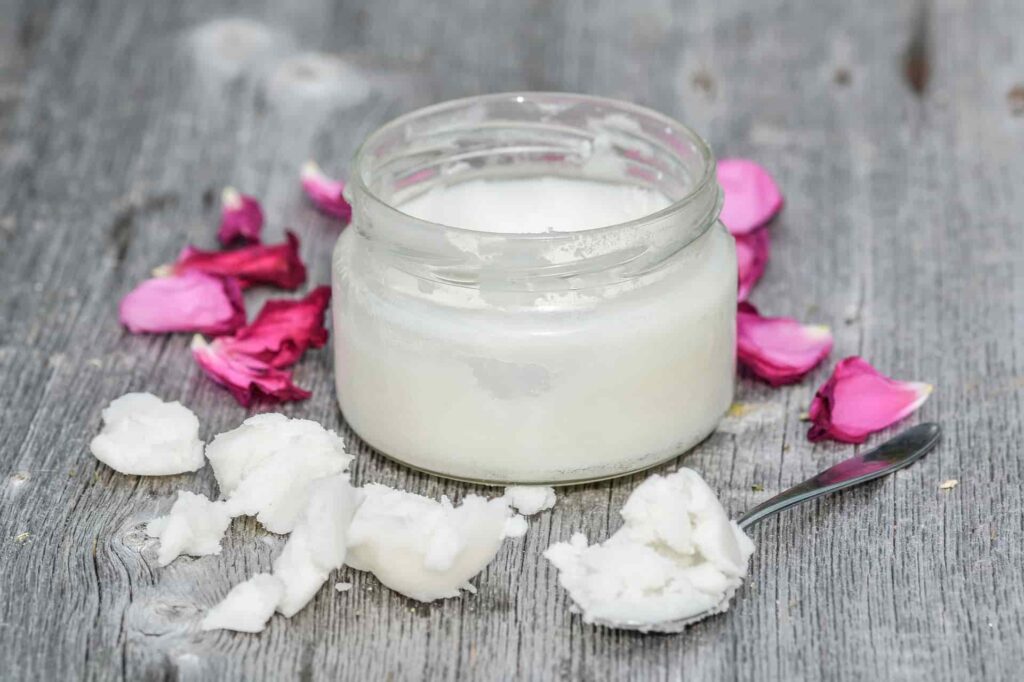 Skin care with Coconut oil
Coconut oil is used in many facial cleansing products for a reason. Because the oil makes the skin supple, dead skin cells can be gently removed. In addition, it has a cleaning effect thanks to its antibacterial properties. Spread the oil on the face and remove the make-up with a cotton ball. Coconut oil is an ideal moisturizer for the skin and works against dryness wrinkles and chapped spots, among other things. In addition, the oil also contains lauric acid, which has an anti-inflammatory effect. Use the coconut oil as a body lotion, night cream or hand cream. Coconut oil can also be used well in a scrub.
Kitchen use Coconut oil
Coconut oil is not only a versatile beauty product, it can also be used in the kitchen. Because the combustion temperature is much higher than with other oils, coconut oil is very suitable for baking or deep-frying. No harmful by-products are formed when heated to normal baking temperature.
True about Coconut oil?
You can buy coconut oil at health food stores, organic stores and via the internet. Thanks to its increasing popularity, you can also find jars of coconut oil more and more at large supermarkets. Always choose organic coconut oil, for the purest composition and retention of the most nutrients. Pay attention! Coconut oil and coconut fat are exactly the same product. Pure coconut oil solidifies at 25 degrees (which looks like fat) and melts when heated.