Discover Healthy Eating With Lentils
Lentils belong to the healthy legumes, are easy to digest and have a very high proportion of protein, fiber and provide valuable minerals.
Recipes with lentils are usually spicy and nutty in taste. They are bright yellow and orange, light brown, pale green, or jet black.
Whether as a hearty stew or salad, lentils are the new insider tip in the kitchen.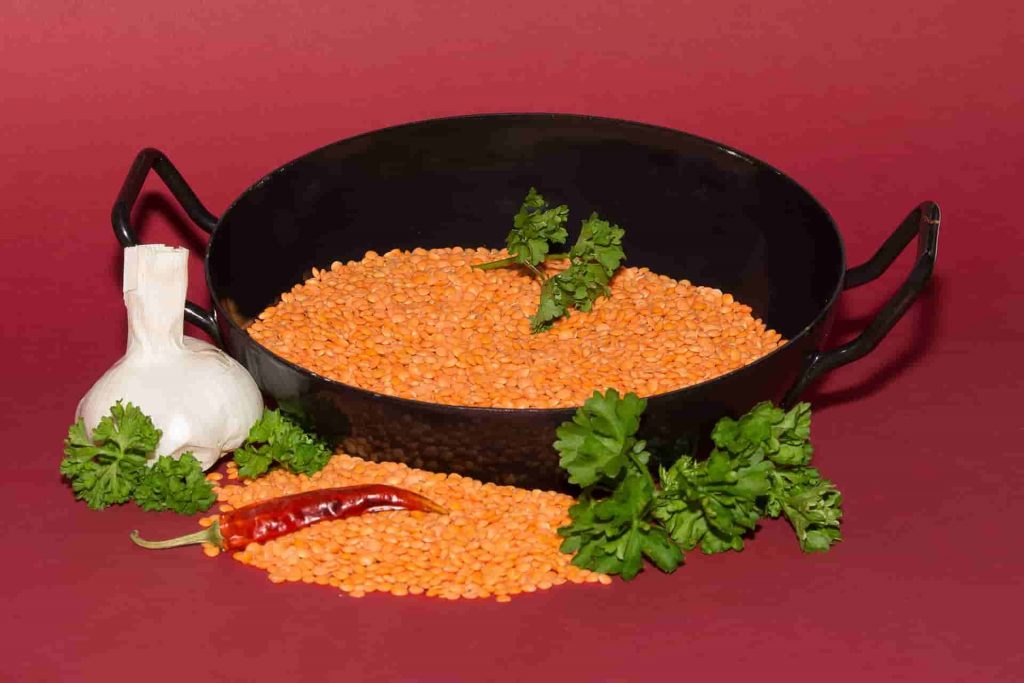 Power pack lenses
Healthy, balanced nutrition is becoming an issue again for more and more people.
All of the industrial products that many of us consume often contain far fewer vitamins, minerals and trace elements than we would ideally need.
Fortunately, however, the trend is moving away from fast food and frozen food. While vegetarians used to be ridiculed tiredly, it is now considered in society to pay attention to one's diet.
I rediscovered legumes like lentils, beans and peas for myself!
During my little voyage of discovery, I discovered that there are many other varieties besides the Indian red lentils that I am familiar with:
Brown & green lentils – have a floury consistency
Mountain lentils – have a firm consistency
Champagne lentils – especially small and mild
Puy lentils – are very fragrant
Beluga lentils – look like caviar and have a mild, slightly nutty aroma
Yellow & red lentils – have already been peeled and are one of the most important staple foods in the Orient
Info: 100 grams of lentils provide more than half the daily requirement of fiber and with 23 grams of protein are real protein bombs.
Versatile recipe ideas with lentils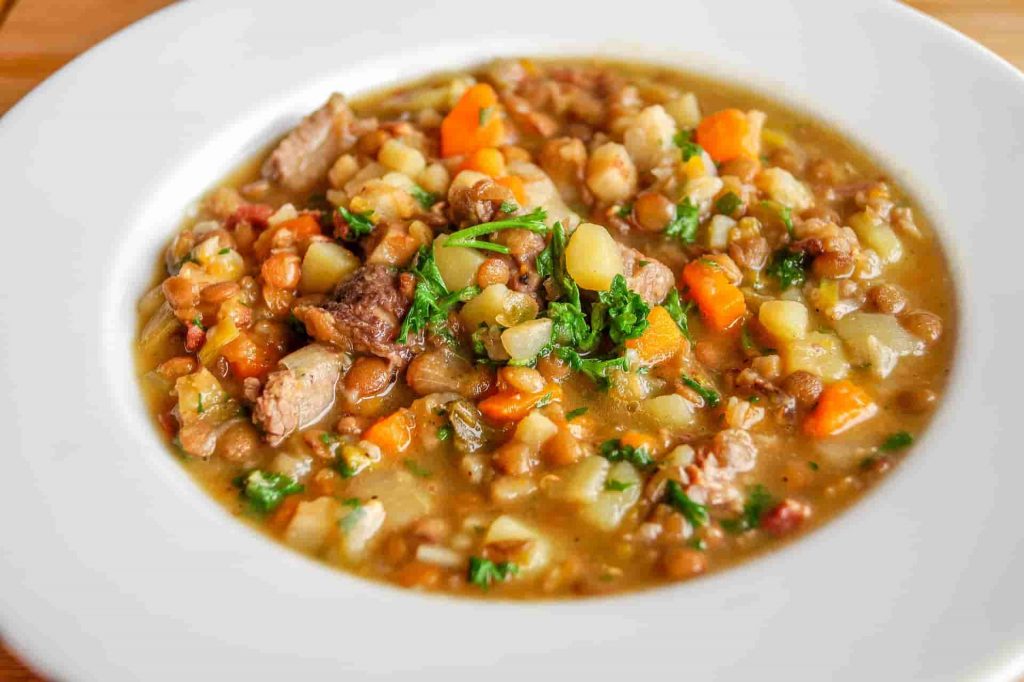 The traditional lentil stew should be widely known. But lenses are more versatile than you might think!
For example, I prepared delicious lentil balls with red lentils for a party.
Lentils are great for soups anyway. In combination with coconut milk and exotic spices, a lentil soup is a real treat.
I also like to use cooked lentils cold in salads: as a topping or as the main ingredient of the salad.
Because of their creamy consistency and adaptability, you can even make desserts from lentils.
While lentils used to be considered poor people's food, the small legumes are increasingly conquering our kitchens. In other countries, lentils have long been considered an important food. In India, savory curry, dhal (= puree), lentil soups or spreads are used for piquant curry. In Mexico, it is used to make hot chilies, pasta sauces or soups.
Preparation tips
When working with lentils, it should be noted that certain types of dry lentils have to be cooked or softened for some time before they can be eaten or used again.
Red and yellow lentils are peeled, so you don't have to soak them before cooking.
Unpeeled lentils such as beluga lentils, puy lentils, mountain lentils or pardina lentils have to be cooked longer, but I haven't soaked them before cooking.
However, this is recommended for large lentils, as placing the lentils in water overnight reduces the cooking time by 20 to 30 minutes.
In order to have lentils available for spontaneous cooking, canned lentils are also suitable, which no longer have to be soaked and in some cases no longer require a long cooking time.
Personally, I do not think canned lentils are necessarily "worse" than freshly soaked lentils, but opinions differ here.
Some say that the liquid from the can must be used; others say that this liquid contains substances that are difficult to digest and that can cause abdominal pain. But so far I haven't had any problems with it, I definitely continue to use some of this liquid.
Tip: If you do not soak unpeeled lentils in water for 4-6 hours, the cooking time is about twice as long.
For me it is always exciting to try new and newly discovered foods. All the better when they're as healthy as lentils. Just try it out!