Prepare Frozen Yoghurt Yourself
The light alternative to ice cream is available on every corner in the USA. In this country, frozen yoghurt has to be prepared by yourself. You can choose between various flavors and toppings.
The little difference
Frozen yoghurt is very similar to regular ice cream, both come in different flavors and both are creamy and cold.
The main difference between frozen yoghurt and ice cream is the calories it contains. Since no cream is used in making frozen yogurt, it's healthier and easier. If frozen yoghurt is prepared with skimmed yoghurt, it has up to 60% fewer calories than conventional ice cream. In addition, yogurt with probiotic properties can be used, which makes the whole thing even healthier.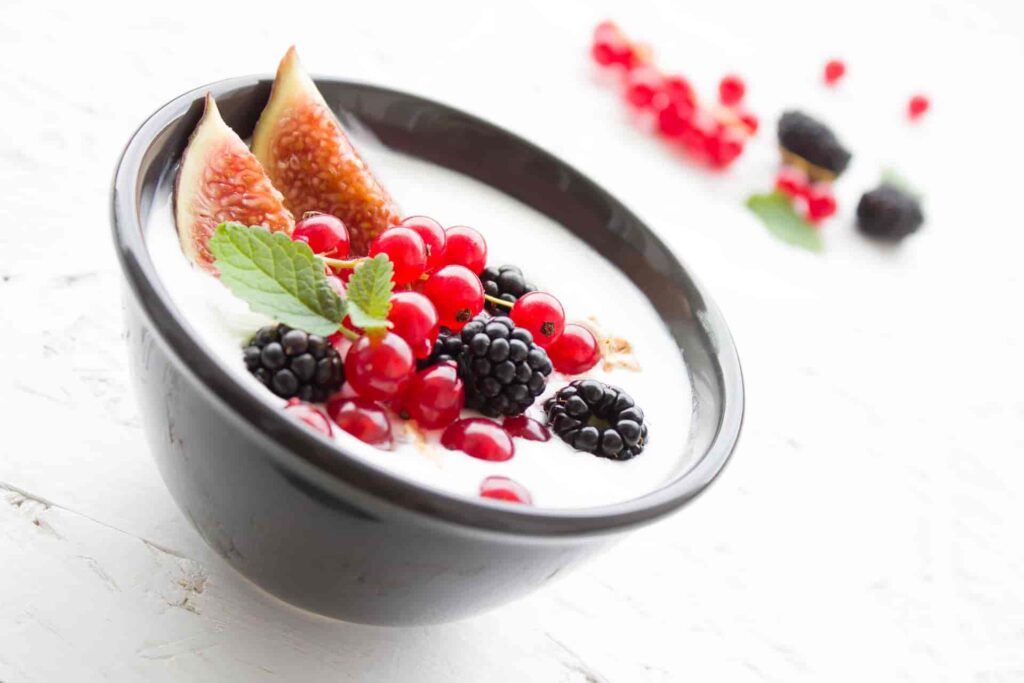 Another benefit of frozen yogurt is its temperature. As a soft ice cream, it is not quite as cold as ice cream. This allows the taste buds on the tongue to ideally absorb the aromas.
Just do it yourself
I don't even need an ice cream machine to make frozen yoghurt, it just works. If you have an ice machine at home, you can of course use it.
I use skimmed milk yogurt and sugar as the basic ingredients. I mix the yogurt in a flavor of my choice with a little sugar. Then I fill the cream in bowls and off it goes in the freezer. Every thirty minutes the cream should be stirred again so that the whole thing is nice and creamy and no pieces of ice can form. Vanilla lovers can use vanilla sugar instead of normal sugar. After about one to two hours, it will have reached the desired consistency and can be enjoyed.
That certain something
Frozen yoghurt gets its certain something because I can refine it.
For example, I can puree fruits such as bananas, mangoes, pineapples or kiwis and add them to the cream. Not only is it healthy, it also tastes delicious. Depending on your taste, I also add berries such as strawberries, raspberries or blackberries as a whole fruit.
Of course, I can cut each fruit into small pieces and add it to the finished frozen yoghurt. I find sweets such as M & Ms, colorful sprinkles, chocolate flakes or gummy bears particularly suitable as a topping.
If you like it healthier, you can also add various nuts or crumbled rice waffles to the fruits. A mixture of berries and muesli in frozen yoghurt is also an absolutely delicious option.