Top 10 Best Pumpkin Seed Oil In 2021
The oil is the new insider tip in the anti-aging scene, as the high content of vitamin E combats the free radicals responsible for premature aging.
Pumpkin seed oil is one of the most expensive vegetable oils due to the complicated processing and the high demand for pumpkins. It is made from the Styrian oil pumpkin, which is a type of garden pumpkin and has soft seeds.
Info: Real pumpkin seed oil tastes mild, usually slightly nutty, has a dark green color and is viscous.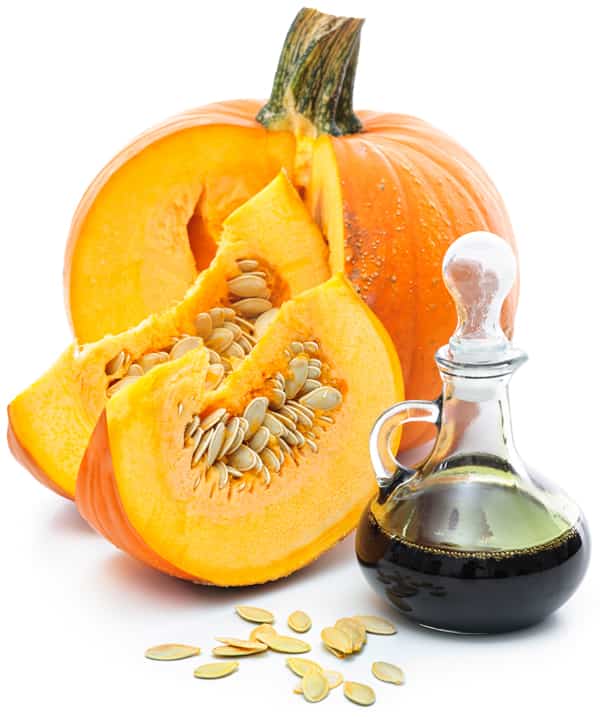 Origin / quality features
Around 30 to 35 pumpkins (= around 2.5 kg of dried pumpkin seeds) are required to make 1L of pumpkin seed oil.
First, the kernels are removed from the pulp, washed and dried at a maximum of 60 degrees.
With the addition of water and salt, the pumpkin seeds are ground and then roasted. The unmistakable aroma of the pumpkin seed oil is created in this step.
Finally, the resulting mass is pressed using an oil mill.
Pumpkin seed oil is primarily produced in Austria – especially in Styria and Burgenland – but Slovenia and Hungary also produce smaller quantities of the high-quality oil.
The designation as " Styrian Pumpkin Seed Oil PGI " is geographically protected at EU level (= protected geographical indication) and may only be designated as follows if the relevant requirements are met:
This means that the pumpkin seed oil is only obtained from the kernels of the oil pumpkin "Cucurbita pepo var. Styriaca", which are also grown and harvested in Styria (including small parts of Burgenland and Lower Austria). In addition, the oil must be pressed into pure pumpkin seed oil in local oil mills using traditional manufacturing processes.
Use in the kitchen
The smoke point of pumpkin seed oil is just 120 degrees. Accordingly, the high-quality oil is not suitable for frying and cooking.
Due to its pleasant, nutty aroma, it is often used to refine cold or warm dishes before serving.
The oil can develop its full flavor especially in salads and dishes with tomatoes.
Foods that have no distinct taste of its own, a delicious can of pumpkin seed oil flavor will be awarded. These include, for example, cream cheese, potatoes or egg dishes .
Tip: In order for the oil to fully develop its fragrance, it should be brought to room temperature before use.
Pumpkin seed oil usually has a shelf life of at least 10-12 months as long as the bottle has not been opened. Once opened, the refrigerator or another cool place is the right place to keep it.
Important: It is particularly important to store pumpkin seed oil in a dark place, as it takes on a bitter taste under sunlight – therefore you should only drizzle the salad with pumpkin seed oil shortly before serving.
Health Benefit of Pumpkin Seed Oil
In addition to a high proportion of monounsaturated and polyunsaturated fatty acids, pumpkin seed oil also contains vitamins A, B, C, D and E.
Pumpkin seed oil can have a positive effect on prostate ailments and problems with the bladder in particular.
The high proportion of vitamin E has declared war on free radicals in the body.
Info: With its unsaturated (50% of which also polyunsaturated) fatty acids, pumpkin seed oil is one of the healthiest vegetable oils.
Top 10 Best Pumpkin Seed Oil In 2021
[azonpress limit="10″ template="table" type="bestseller" keyword="Pumpkin Seed Oil"]