Remove your makeup? This is the best way
Waterproof make-up has its advantages, but one of the disadvantages is that it is sometimes impossible to get it off. Rubbing a cotton ball over your eyes by force and losing a few eyelashes in battle is of course not the solution. But what then? According to dermatologists and makeup artists, this is the best way to remove makeup from your face.
This way you really remove any leftover make-up from your face.
Remove make-up? Take it easy
The most important thing in removing makeup is to take your time. Don't start by rubbing a cotton ball over your eyes and face, but give the make-up remover time to absorb. This breaks down the make-up, making it easier to remove afterwards. You do this by first putting the cotton ball with remover on your eye for a few minutes and then wiping it gently.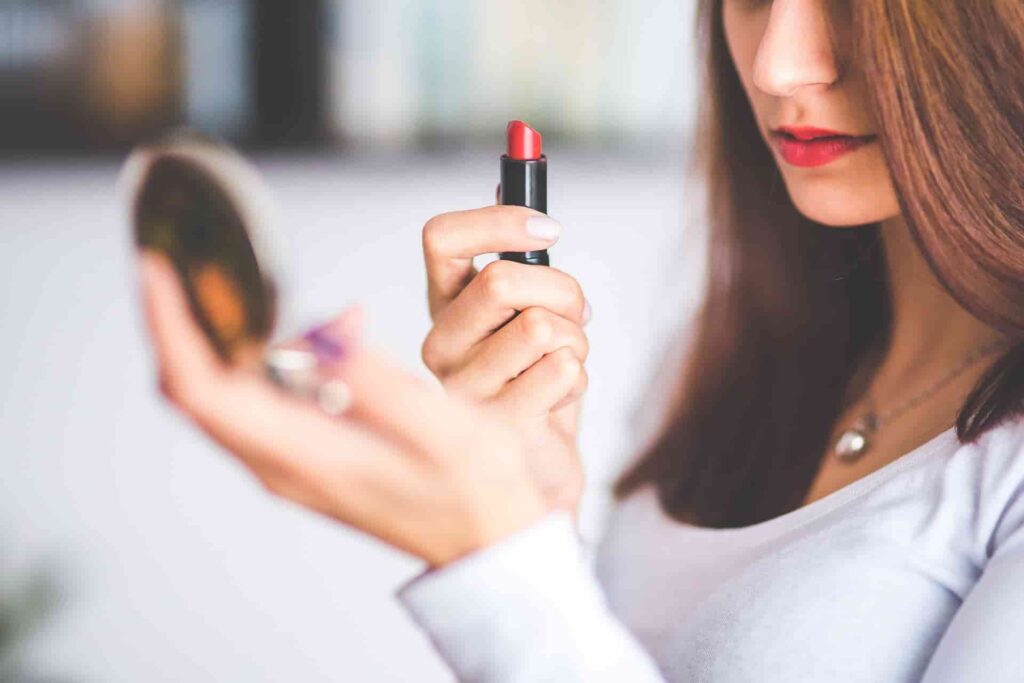 Choose the right product
There are so many cleaning products in circulation today that it can sometimes make you dizzy when you stand in front of the shelf. So pay attention to what you use. For example, a facial cleanser does not always have the same effect as a good make-up remover. This may make it look like your make-up is coming off, but a lot of leftovers are often left.
Don't forget your hairline and eyelid
You can often tell whether your mascara and lipstick are looking good. But your hairline and the edge of your eyelid are often forgotten. The leftovers of eyeliner and mascara often just end up in that lash line of your eyelid. And because of that, it can eventually irritate your eyes. It is best to clean this edge with a cotton ball and olive oil.
Let this first withdraw for a while and the product breaks down, so that you do not have to rub hard. This also prevents you from losing eyelashes. In addition, make-up often accumulates around your hairline during the day. This can cause impurities. Never forget to clean this, but be careful with the remover don't get too much in your hair and on your scalp[1]. That can cause irritation.  
The right wimps
Always opt for cotton pads instead of cotton balls. Bulbs break down faster, leaving the fibers on your skin or ending up in your eyelashes. This can cause skin and eye irritation.
Rinse with soap and water
Another common mistake is to apply night cream right away after removing your makeup. When you only clean your skin with cleansing wipes or make-up remover, there is often a residue of make-up left behind. If you apply cream afterwards, you push the dirt into your pores. So don't forget to always rinse your face with water. You can also use a little soap, provided it is suitable for your face, or another cleansing product.
Hydration
When you've gone through all these steps, it's time for the last part: hydration. Removing make-up with wipes or a remover can dry out your skin, especially around your eyes. So always apply a nourishing eye cream afterwards, a moisturizing cream on the rest of your face and some lip balm or petroleum jelly on your lips.