Sunflower Oil: Health Benefit, Origin & Use
Sunflower oil is one of the best known and most popular edible oils, which is certainly also due to the low price. Both the native and the refined versions of the oil are often used in Austrian cuisine.
The sunflower is not just a popular garden flower. Rather, it is an important crop from the sunflower family, which is mainly bred for its seeds. Among other things, they are used for the production of high-quality sunflower oil, which has a variety of health effects on the body.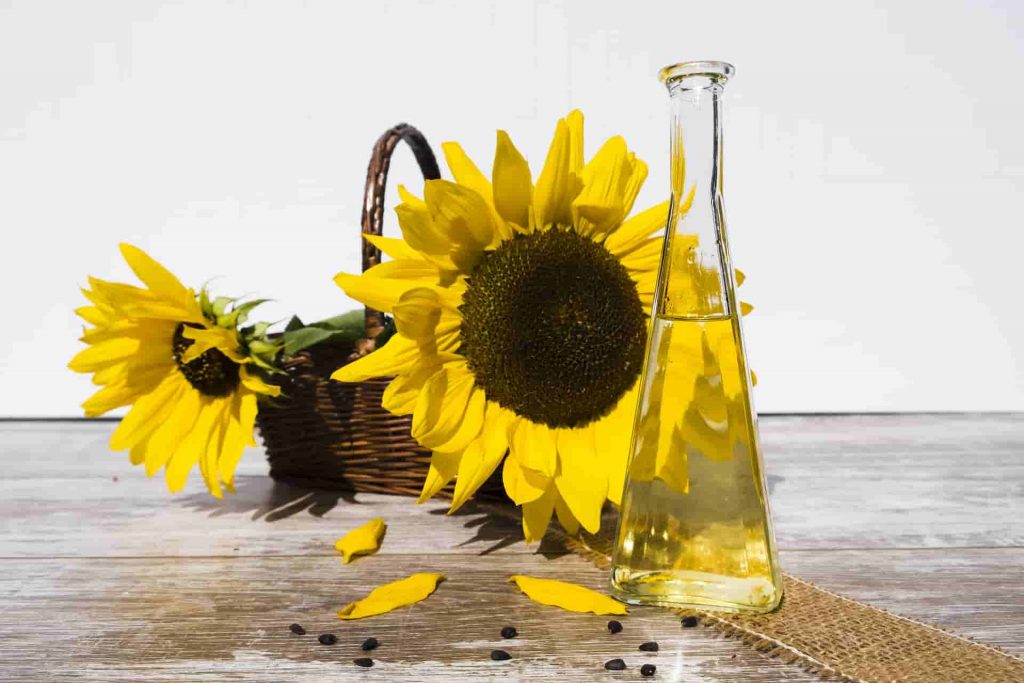 Origin / quality features
Sunflower oil is made from the seeds of the sunflower. The kernels are first harvested, cleaned, dried and possibly peeled. Then they are pressed. If the kernels are processed unpeeled, the sunflower oil becomes spicier and has a dark yellow color. If sunflower oil is refined, the yield is greater and the heat resistance is better. It then has a light yellow color and has almost no more aromas.
Use in the kitchen
Cold-pressed sunflower oil is particularly at home in the cold kitchen. It has a low smoke point and is not suitable for frying and deep-frying. It is used, for example, to prepare marinades or salad dressings. If you want to cook with sunflower oil, the refined variant should be used.
However, it has almost no ingredients that have a positive effect on health. Sunflower oil lasts up to a year if the bottle has not been opened. Once opened, the dark bottle should be stored in the refrigerator. Small flakes do form in the oil. However, these dissolve again as soon as the sunflower oil returns to room temperature.
Health
Sunflower oil consists of around 90 to 95 percent monounsaturated and polyunsaturated fatty acids and is therefore very healthy for the human organism. Vitamins A, B, D, E and K are also included. Sunflower oil can lower cholesterol levels and thus lower the risk of heart and circulatory diseases, heart attacks and atherosclerosis. Regular consumption stimulates bowel movements. The external application of the oil can also have a positive effect on the body, for example by stimulating the blood circulation.