Diet for high blood pressure
Health Bas gives you helpful information and tips on diet for high blood pressure. This is how you can positively influence hypertension.
"With the DASH diet (Dietary Approaches to Stop Hypertension) and a simultaneous low consumption of salt, the same or even greater improvement can be achieved than with medication Normalize blood pressure."
Recommended foods: organic chicken, flaxseed, shrimp, romanesco, olive oil, garlic, tomatoes, beetroot, wild garlic, green tea
Unfavorable foods: salami, Gouda cheese, pretzel sticks, lard rings, sweets
What is high blood pressure and how does high blood pressure develop?
High blood pressure, also known as hypertension, is a disease of the vascular system in which blood pressure levels are permanently high. In the long term, important organs such as the heart, coronary arteries, brain or kidneys can be damaged.
Current figures from the Robert Koch Institute show that a third of Germans have too high a blood pressure and around half of heart attacks and strokes could be prevented with early treatment. The aim of the treatment of high blood pressure is to achieve a permanent reduction to a normal level and to prevent secondary diseases.
The development of high blood pressure and cardiovascular diseases can be significantly influenced by genetic makeup, age and personal lifestyle, including poor exercise, unhealthy diet, obesity, nicotine and alcohol consumption and stress.
Blood pressure values ​​around 120/180 mmHg (millimeters of mercury) are normal – values ​​below that are usually more optimal. Only from a value of 140/90 mmHg one speaks of hypertension (high blood pressure) in medicine – according to the German Society for Hypertension and Prevention.
Mild hypertension can in many cases be brought back to normal with a healthy lifestyle. In the case of more severe forms, a smaller amount of medication can be achieved. We explain to you what the right diet can look like for high blood pressure.
1. High blood pressure and salt intake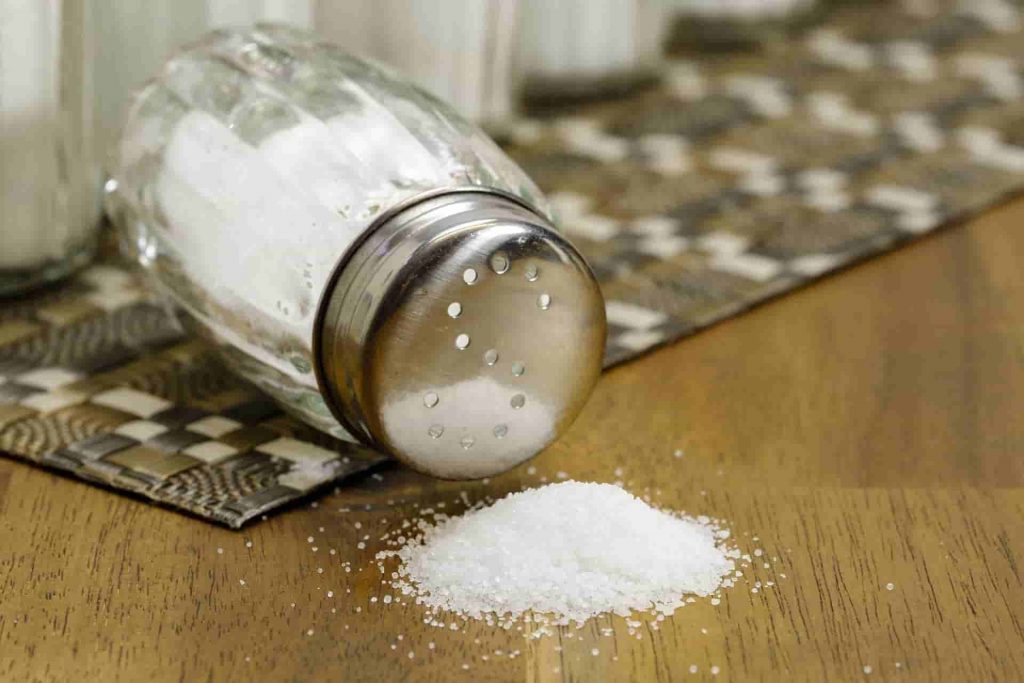 For several decades there has been a heated discussion about the influence of increased salt intake and high blood pressure. It seems as if there are so-called "salt-sensitive" people who react by lowering their blood pressure when they have salt restriction. In other people this effect is not always guaranteed and a salt reduction does not bring the desired effect. It is estimated that around a third of Germans are sensitive to table salt and that if they are also genetically predisposed they can develop high blood pressure.
The ratio of sodium to potassium is also important: Sodium is an essential component of table salt, whereas potassium is mainly absorbed through plant-based foods such as fruit and vegetables. A predominantly plant-based diet is more likely to be associated with lower blood pressure. Since sodium binds water, this leads to an increased blood volume – the result: blood pressure rises.
The DGE recommends a daily salt intake of a maximum of 6 grams (corresponds to 2.4 grams of sodium), for sensitive people the requirement would be covered with 2-3 grams per day. A salt restriction can also increase the effects of high blood pressure medication, so the dose can often be reduced.
Tip: When eating with high blood pressure, the motto is cooking yourself: Whether you are salt-sensitive or not: as a rule, we tend to consume too much salt through our food, especially in processed foods. If you are at the stove yourself, use salt sparingly and prefer aromatic spices!
2. High blood pressure and alcohol & caffeine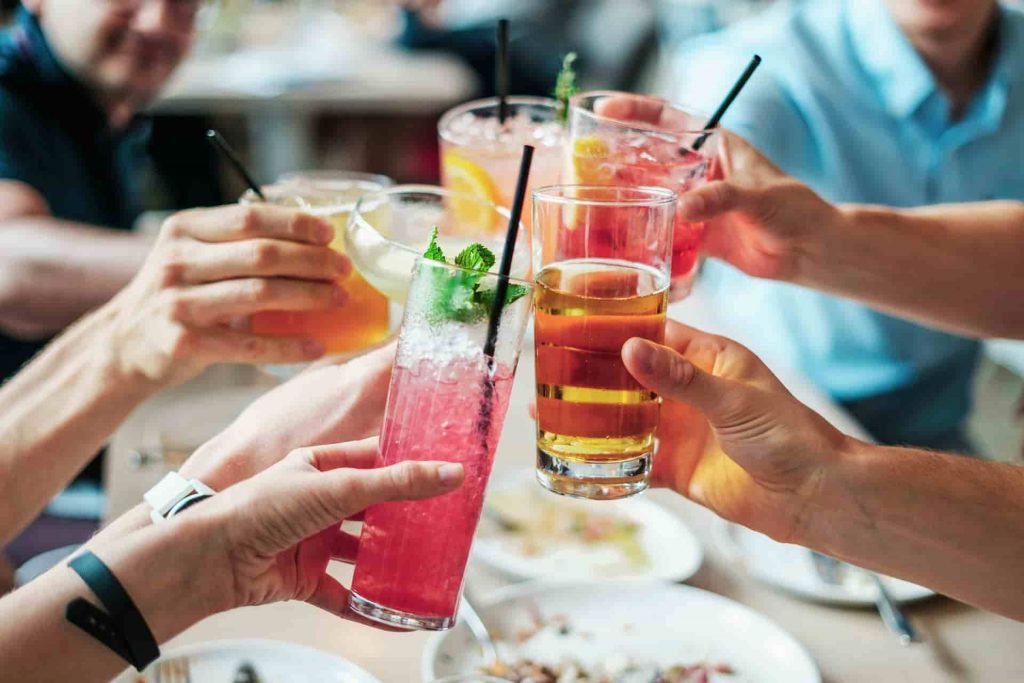 Numerous studies show the connection between regular alcohol consumption and the occurrence of high blood pressure. It is estimated that around 30 percent of cases of high blood pressure can be attributed to alcohol consumption.
The exact mechanisms behind this effect have not yet been conclusively clarified – however, hormonal factors as well as salt balance and obesity probably play a role. The DGE recommendation for a healthy amount of alcohol is around 20 grams for men and 10 grams for women per day.
Opinions sometimes differ when it comes to caffeine. There are currently no official recommendations to avoid caffeinated coffee or tea. Caffeine only has a short-term influence on blood pressure and that mostly only in people without regular caffeine consumption. In a study with over a million participants, it was even shown that the risk of cardiovascular disease was lowest in people when they drank between 3 to 5 cups of coffee a day.
3. High blood pressure and fat intake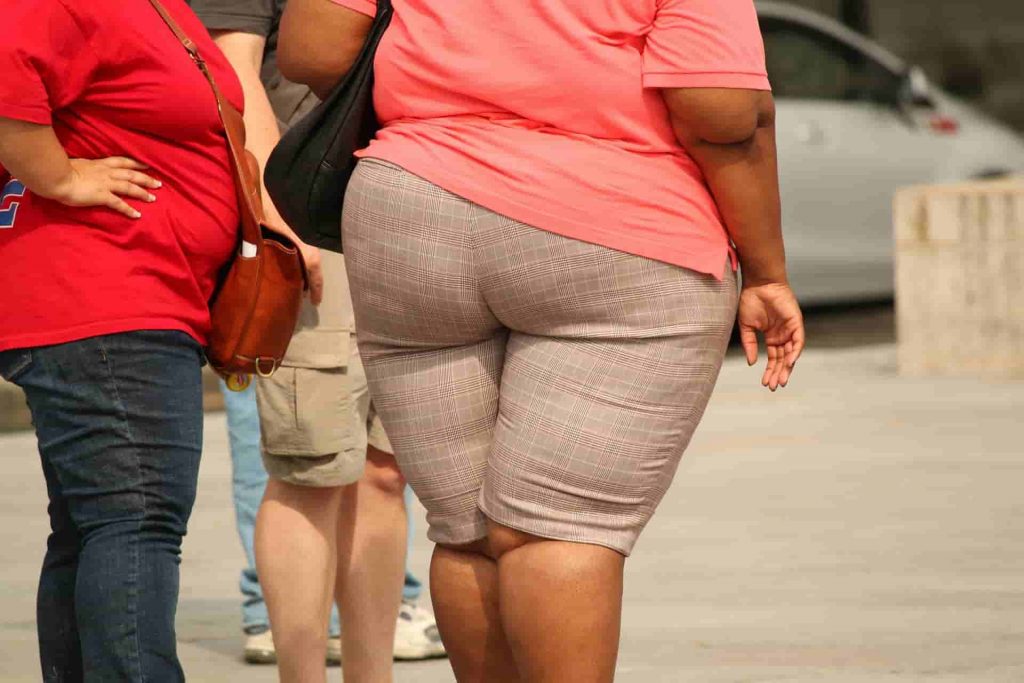 The current study results allow only limited recommendations to be made regarding the intake of fat in high blood pressure. In general, the data suggests that there is no significant correlation between fat intake and increased blood pressure. In the case of fat reduction, the resulting change in weight usually led to a positive change in blood pressure.
Replacing saturated fatty acids with unsaturated fats (with the same calorie intake) did not significantly affect blood pressure. There is also evidence that Trans fats (e.g. from fried foods) increase the risk of coronary heart disease.
Only with regard to omega-3 intake are there indications of a blood pressure lowering effect: A study from 2013 showed that dietary supplements had a significantly lowering effect in patients with severe high blood pressure; however, this could not be observed in moderate high blood pressure.
On the other hand, the researchers agree on the positive effect of omega 3 fatty acids (EPA and DHA) on blood lipid levels and in inflammatory diseases. In order to achieve noticeable effects, however, the intake from food (e.g. from fatty sea fish such as salmon) is usually insufficient. If fatty fish is not consumed at all, supplementation can be considered.
4. High blood pressure and licorice
To what extent does licorice influence the diet in high blood pressure? The European Society of Cardiology and Hypertension (ESC / ESH) mention licorice as a factor that should always be asked about in the patient's medical history and consumption habits. Licorice is one of the substances that can cause blood pressure to rise. Put simply, hormonal regulation occurs in which salt (sodium) is kept in the body and potassium is mainly excreted from the body.
A 2018 study examined this connection between the metabolic changes caused by the consumption of licorice. It was found that licorice even showed positive effects in losing weight and significantly reduced the body weight of the participants. Nevertheless, it was found that the blood pressure increased when it was consumed and that excessive consumption of liquorice should therefore be avoided in high blood pressure patients.
5. Hypertension and the DASH diet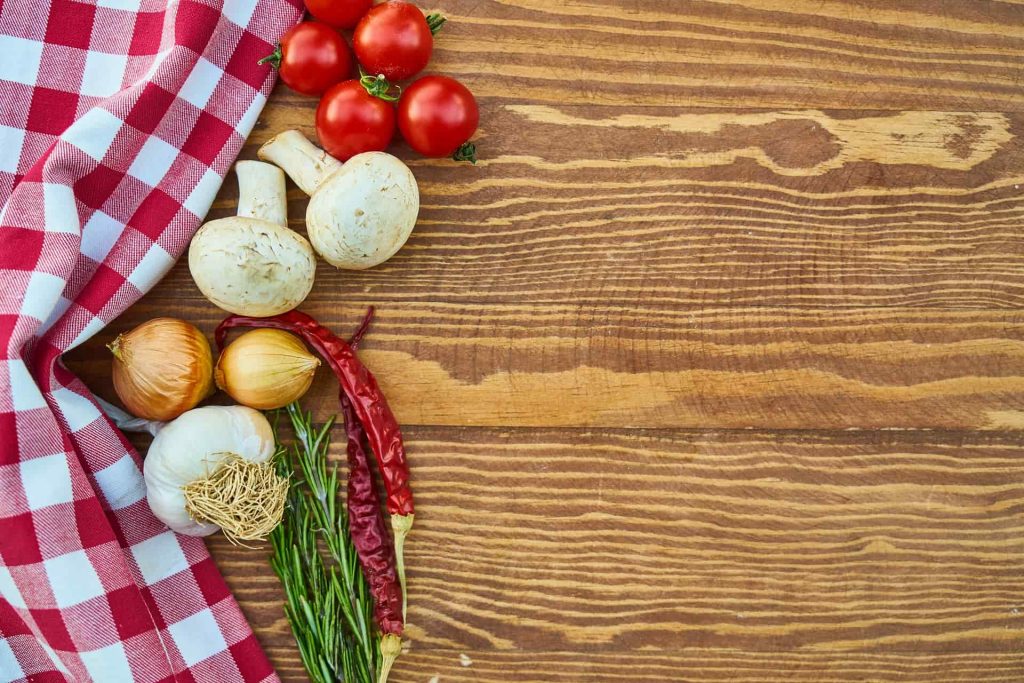 The DASH diet is probably the best-known variant when looking for a "heart-healthy" diet. DASH stands for Dietary Approaches to Stop Hypertension – in German: Dietetic approaches to high blood pressure. The concept is based on a predominantly plant-based diet with a low percentage of animal fats.
In many cases, this leads to a lower body weight (due to a calorie deficit), a good fat quality in the food and an adequate supply of fiber. The diet is recommended by various professional associations, including the American Heart Association.
An RCT study from 2017 examined the effect of diet according to the DASH concept with simultaneous sodium reduction (table salt) in blood pressure patients – with a very positive result: the changeover significantly lowered blood pressure.
The Mediterranean diet is also similar to the concept of the DASH diet, which focuses on vegetable oils (mainly olive oil), lots of vegetables, fiber, as well as fish and lean meat. In the guidelines of the European Society of Cardiology and Hypertension (ESC / ESH), this diet is mentioned as helpful in the treatment of high blood pressure.
6. Hypertension and weight loss
There is a clear connection between high blood pressure and obesity. Over 50 percent of overweight people suffer from high blood pressure, and almost three quarters of obese people, according to figures from the Robert Koch Institute. In overweight blood pressure patients, weight loss is considered the most effective and sustainable measure.
A weight reduction of four to eight percent can reduce mean blood pressure by up to 3 mmHg. Weight reduction not only has a positive effect on blood pressure, but can also have a positive effect on concomitant diseases such as diabetes or lipid metabolism disorders.
Movement also plays a central role in losing weight and in treating hypertension. Studies (Meta-analyzes) have shown that regular exercise (here in the form of aerobics) can lower blood pressure. Correct nutrition for high blood pressure and exercise are therefore two important components in order to have a positive effect on high blood pressure.
Physical activity promotes cardiac resilience on the one hand and has a positive effect on the cholesterol level on the other. In particular, hypertensive sufferers who have hardly been physically active before can benefit from the training. The American Heart Association recommends about 90-150 minutes of physical activity (especially aerobics and dynamic strength training) per week.
Knowledge to take away
Blood pressure can be significantly influenced by lifestyle. For the treatment of arterial hypertension, non-drug therapy should be preferred in the first step. This point of view is also represented by the German Society for Prevention and Rehabilitation. These measures have the great advantage over drugs that they have no side effects when used correctly and, in addition to a higher quality of life, they also have a positive effect on other risk factors for cardiovascular diseases.
The current recommendations for treating blood pressure with little or no medication are weight loss, a diet rich in fruit and vegetables, exercise and stress management. Studies also show that a restriction of alcohol, nicotine, fat, salt and liquorice can also have a positive effect on the clinical picture for many people. However, these factors are often related to the most effective measure and key problem – losing weight if you are overweight.
Overall, a lifestyle change with the combination of the above factors is very promising and can bypass the need for medication in cases of mild hypertension. Proper nutrition for high blood pressure plays a major role in this. Therapy for high blood pressure should always be carried out in consultation with a doctor, with blood pressure being checked regularly.