The Right Diet with Small Portions
Eating small portions and drinking enough drinks throughout the day is not only the new diet trend, it is also healthy.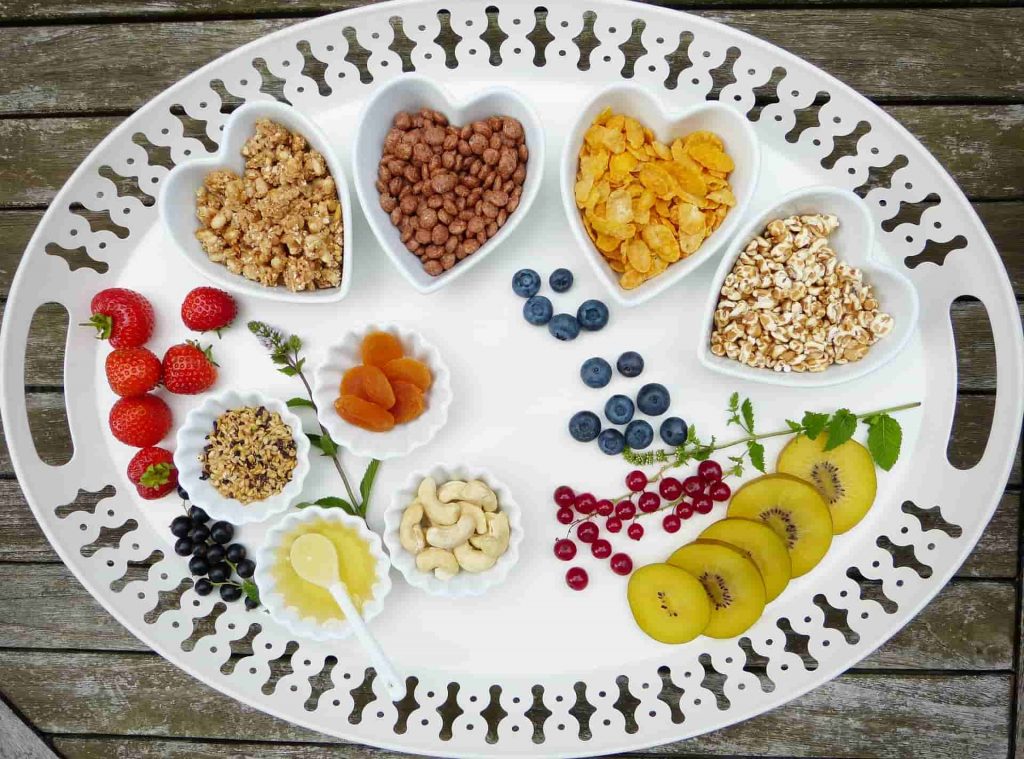 With this diet it should be possible to lose a few pounds without cravings and without constant feeling of hunger.
The food should be divided into several smaller portions throughout the day (7-9 times) . Anything that does not contain carbohydrates with a high glycemic index can be eaten. It is also important that sufficient fluids (water, fruit juices, and unsweetened teas) are consumed.
High glycemic index foods:
French fries
boiled carrots
cornflakes
Popcorn
Watermelon
banana
White bread (e.g. baguette)
Lemonade (e.g. Coca-Cola)
Chocolate bar
Salt potatoes
And many more.
Low glycemic index foods:
Whole rice
oatmeal
Red beans
Whole grain bread
Fruit (e.g. oranges, apples, pears)
Wild rice
raw carrots
Dairy products
broccoli
Red cabbage
Eggplant
zucchini
And many more.
So it has to be something with few calories but large volume. This is offered by vegetables and fiber-rich but low-fat starch and protein suppliers such as whole grain products and legumes. The plate should be filled with such voluminous fillers.
Much liquid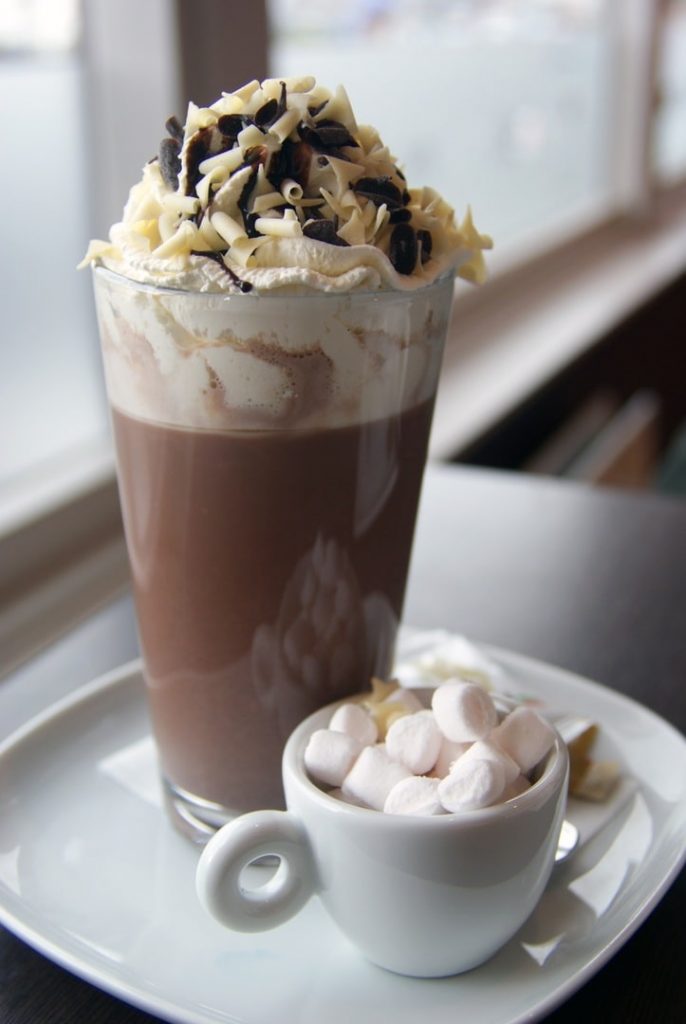 Not to forget fruit and vegetables that contain water, these contain a high proportion of liquid – few calories, such as:
Melons
Citrus fruits
Apples
Tomatoes
Cucumbers
paprika
And many more.
Such delicious, healthy bites can be consumed all day long without taking a pound. And the best thing about it – it is also still healthy and you are doing something good for your body – so the best way to prevent diseases – more information can also be found online at Fitundgesund.at.
Sport is also a must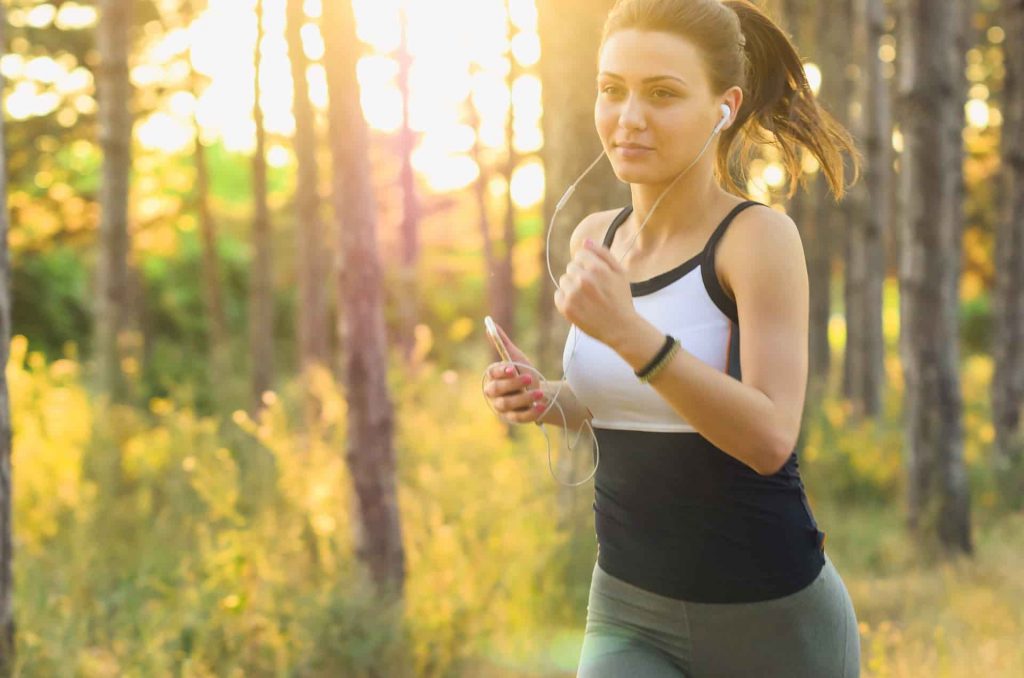 However, real weight reduction can only be achieved in conjunction with physical activity. Regardless of whether you "walk", "jog" or sit on your cross trainer – approx. 25 minutes, 3 times a week, are completely sufficient. Therefore, every diet should be supported by regular sporting activities.
Statistics
A Swiss study confirms that seven snack portions compared to three conventional meals lead to better weight loss, despite the higher total calorie intake of the snacks. The mini-portions allow the stomach and intestines to work constantly and thermogenesis (heat generation) after eating is increased. The metabolism works at full speed, the blood sugar level remains constant and is not subject to any fluctuations, which in turn lead to food cravings.
Small meals also make it easier to determine the saturation point. The risk of "overeating" is not so great. An apple, a few olives, nuts, yoghurt or bread can be eaten anywhere (even while standing) and give you energy. A bottle of (mineral) water should also always be close by.
The right calorie tips
Soups – If you want as few calories as possible to fill you up, there is hardly a better meal than a clear soup. Vegetable soups are ideal because they are rich in flavor as well as nutrients and fiber.
It's all in the mix – those who eat a lot of fruit and vegetables, whole grain products and legumes will be satisfied with few calories. After all, these are voluminous and rich in fibers.
Lean meats – Bundnerfleisch, bresaola, roast beef or lean ham to name just a few. They deliver full meat with almost no fat. With a look at the packaging, five percent fat or less is not uncommon for these products.
No whipped cream – curd cheese, yoghurt or lean, water-rich cream and soft cheese can be used as a substitute for whipped cream. They guarantee full, creamy enjoyment with a fraction of the calories.
Grain Products – Whole grain products like bread, cereal flakes and bars, as well as rice, legumes, and pasta have several benefits. The dietary fiber contained relieves the metabolism, blood lipid and blood sugar levels are positively influenced.
The seducers – "Light" declared edibles often contain many calories. Manufacturers often replace the saved fat with sugar.
Fruits & vegetables – they contain a high proportion of fluids – few calories. Among them, melons, citrus fruits and apples as well as tomatoes, cucumbers and peppers occupy the top places in terms of water content.
Frozen food – Frozen food is the practical solution if you don't have fresh fruit and vegetables in the house every day. Immediately after the harvest, the fruit and vegetables are shock frozen and the valuable vitamins are retained. Fresh fruits and vegetables are often exposed to light, air and high temperatures for a long time, which releases valuable vitamins.
Flavor with spices – fat usually determines the taste of a dish, but the food does not have to bathe in it. Spices also add plenty of flavors to a dish. In addition to chili, curry, paprika, cayenne, pepper and garlic, herbs such as sage, rosemary, thyme, parsley and chives enable low-fat enjoyment with that certain something.
Drinking – before and also during the meal you should drink as much as possible, this fills the stomach and a feeling of satiety occurs faster.
Movement and sport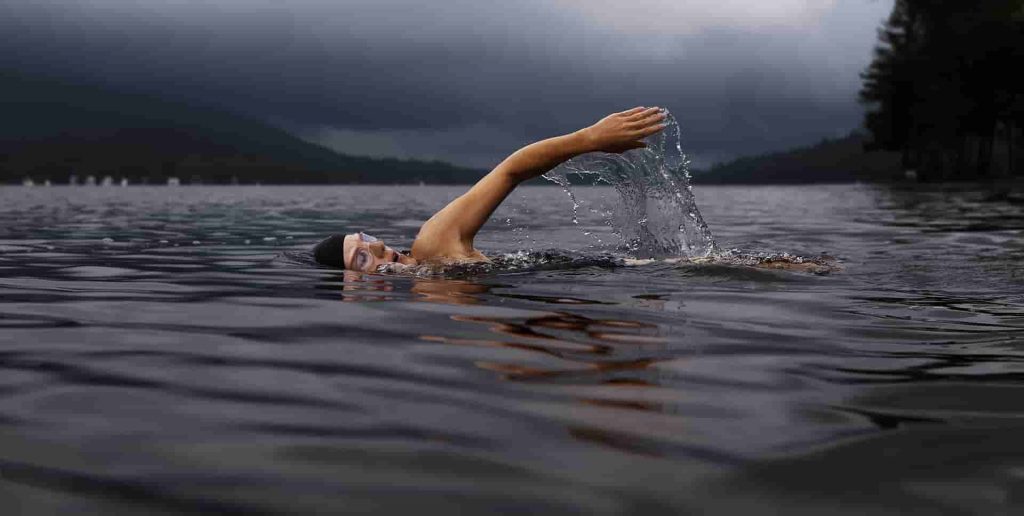 Swimming: When you swim, you train the muscle groups in the thighs, hips, back and stomach area. This guarantees a high consumption of calories. Furthermore, the buoyancy in the water relieves the strain on the joints, they are spared, and the body is shaped.
Nordic Walking: This strengthens the leg, buttock, arm, shoulder, chest and trunk muscles. There is a high consumption of calories. Ideal for people who are overweight, as the knees and feet are relieved by the use of poles and the muscles are strengthened.
The balance: A balance between exercise and diet is required. To find this point, you need to communicate with your body. So take it easy at first.
Conclusion
Eating several small servings throughout the day can definitely help shed excess pounds, especially when combined with enough exercise. Of course, you have to be careful not to eat any fats or foods with high sugar content and to drink enough.
By distributing the meals throughout the day, the excess energy in the body is kept low. The quick digestion of these small portions by the body makes you feel more agile and you like to move more and are more active.